1 tag
"Watch your thoughts, for they become words. Watch your words, for they become..."
– Margaret Thatcher
2 tags
1 tag
Don't work. Avoid telling the truth. Be hated....
Written by Adrian Tan, author of The Teenage Textbook (1988), was the guest-of-honour at a NTU convocation ceremony. This was his speech to the graduating class of 2008. I must say thank you to the faculty and staff of the Wee Kim Wee School of Communication and Information for inviting me to give your convocation address. It's a wonderful honour and a privilege for me to speak here for ten...
2 tags
"Across Africa, we have seen countless examples of people taking control of their..."
– President Obama in Ghana
2 tags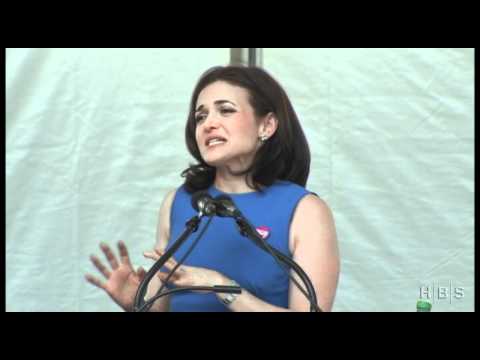 2 tags
2 tags
"Someone once asked Eleanor Roosevelt, "How did you accomplish so much with your..."
2 tags
The mayonnaise jar and two cups of coffee
When things in your lives seem almost too much to handle, when 24 hours in a day are not enough, remember the mayonnaise jar and the 2 cups of coffee. A professor stood before his philosophy class and had some items in front of him. When the class began, he wordlessly picked up a very large and empty mayonnaise jar and proceeded to fill it with golf balls. He then asked the students if the jar...
1 tag
Top 10 Books on the Economics of Poverty
The following post was written by Amy Lockwood over at the Stanford Social Innovation Review and reposted from http://twodollarchallenge.org/ The growing community of students and professionals who are turning their attention to social endeavors as careers is inspiring. As someone who made the career switch from strategy consulting to international development work, I remember all too well the...
2 tags
Are women better leaders than men?
When I started my first job after undergraduate university I remember a new initiative called "women in leadership" where two female partners at my firm were invited to share their career experiences with more junior females over lunch. This happened a few times throughout the year and I thought, "this is great! girl power!" Little did I know how diversity and womens...
2 tags
"Women aren't the problem, they're the solution"
If there's one book I would encourage everyone to read this International Womens Day, it's "Half the Sky: Turning Oppression into Opportunity for Women Worldwide" by Nicholas Kristof and Sheryl Wudunn. This book candidly provides a platform for the voices of girls and women whose gender has resulted in restrictions from attaining basic human needs, violence, rape, death,...
1 tag
"Luck is what happens when preparedness meets opportunity"
2 tags
Watch
Check out Replenish, the new way to clean! By flipping the bottle upside down, you squeeze the cleaning concentrate into the built-in measuring cup. You then fill the bottle with water to create your own cleaning mixture. "This simple act of reuse will help keep billions of pounds of waste out of the environment!" Congratulations on winning the 2012 Good Housekeeping VIP award!
1 tag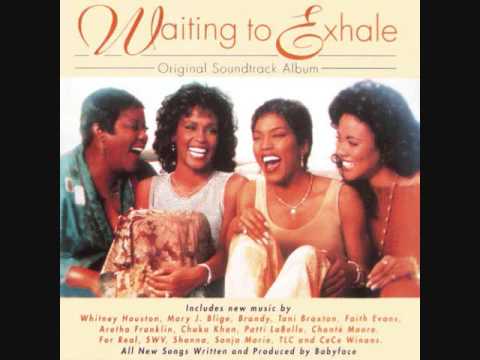 1 tag
2 tags
"Obstacles are those frightful things you see when you take your eyes off your..."
– Henry Ford
1 tag
1 tag
Moe Arora: "This is the thing: When you hit 28 or... →
"This is the thing: When you hit 28 or 30, everything begins to divide. You can see very clearly two kinds of people. On one side, people who have used their 20s to learn and grow, to find … themselves and their dreams, people who know what works and what doesn't, who have pushed through to become real live adults. Then there's the other kind, who are hanging onto college, or high school even,...
2 tags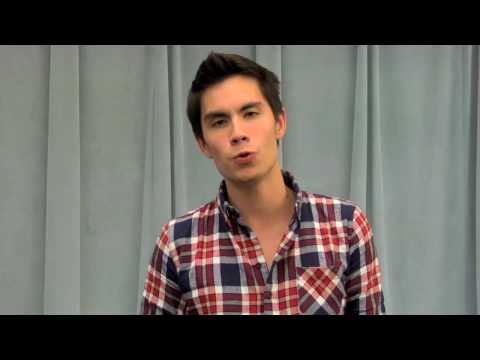 2 tags
"If your dreams do not scare you, they are not big enough."
– Ellen Johnson-Sirleaf from The Girl Effect
1 tag
"If you want to walk fast, walk alone. If you want to walk far, walk together."
– African proverb
6 tags
Re: What Are You Carrying?
Yesterday was day 5 of my 2012 yoga regime and I've been feeling pretty good about it! Curious to see how women around the globe exercise, I came across a video from 10 March 2011 by Nicholas Kristof entitled, "What Are You Carrying?" Dubbed as the 'Congo Exercise Plan,' Kristof discusses how fetching and carrying heavy loads of water and wood atop their heads is...
4 tags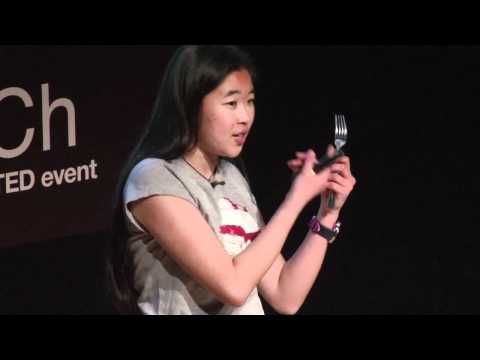 1 tag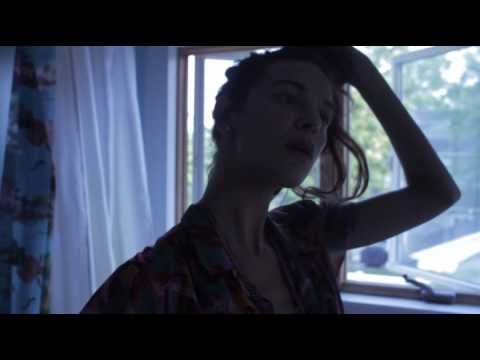 2 tags
Nonprofit Highlight: New Leaf Yoga Foundation
New Leaf Yoga Foundation's mission is to empower youth through yoga. They work with young men and women who are creating positive change in their lives, overcoming histories of abuse, neglect, incarceration, gang-involvement, addiction, marginalization and other factors that have led them to be identified as "at risk". They've opened yoga programs around Ontario, Canada and have had...
3 tags
Day 1 of Yoga 2012
On January 2, 2012 my sister and I had lunch with our piano teacher. She wakes up every morning at 6am, eats breakfast, and by 8am she begins her 50 minute workout routine using various exercise machines and exercise elastic bands. Oh.. and did I mention she's also 86 years old?! Her health is amazing and in comparison to my exercise routine of "walking around NYC" I realised...
1 tag
1 tag
This Christmas choose optimism!
Merry Christmas! I wanted to share a beautiful Christmas message I heard at church this morning: In a family with twin boys, one was pessimistic and the other was optimistic. On Christmas eve the father of the twin boys decided to set an experiment leaving all the electronic toy presents in the pessimistic boy's room and horse poop in the optimistic boy's room. On Christmas morning...
One Republic - Good Life →
This song basically sums up my life from moving from London to NYC. Gosh! I'm so homesick but I don't know from where anymore. This song is also helping to calm my nerves as everyone keeps talking about preparing their hurricane supply list! If it does come, I'll be hanging on for dear life in Hurricane Zone C - be safe everyone!
2 tags
NYC - now home to earthquakes and hurricanes!
I experienced my first earthquake tremor this past Tuesday in NYC! I was at work speaking with a colleague on the 17th floor when I felt the floor moving. It was if the floor had turned into the ocean and waves were rippling underneath my feet. At first I thought maybe it was the construction in my building but then the floor shook again. Everyone looked around with confused faces and the next...
1 tag
Hello NYC... so we meet again!
I recently returned from London to New York for the fall and it's been great to be back in the concrete jungle. I must admit that on the ride over from the Newark Airport to Manhattan, I couldn't help but smile when I spotted the large office buildings, yellow taxis, bagel shops (I haven't eaten these in a year!), people yelling on the streets, and all the glorious shops! Oh New...
4 tags
The Honourable Jack Layton
On August 22, 2011 the Honourable Jack Layton, who served as the leader of Canada's New Democratic Party (NDP), passed away due to prostate cancer. Layton led his party to a historic victory this past year as  the NDP won a total of 103 seats in the 2011 election, thus becoming Canada's Official Opposition. The reason I want to write about Layton is because he is undoubtedly an...
jenniferjsfong: The Age of Ambition -... →
2 tags
The Power of Forgiveness →
Incredible clip of a woman who forgives her son's murderer. We need more people in the world like her!
jenniferjsfong: "Many people will walk in and out... →
4 tags
My Reflection to Paper Tigers
A friend recently sent me a recent NYTimes Article by Wesley Yang, Paper Tigers: What happens to all the Asian-American overachievers when the test taking ends? This article provides a candid discussion about Asian-Americans, the Tiger Kids, who become trapped under the "bamboo ceiling." Much like the glass ceiling in business, the bamboo ceiling applies to Asians who will never get...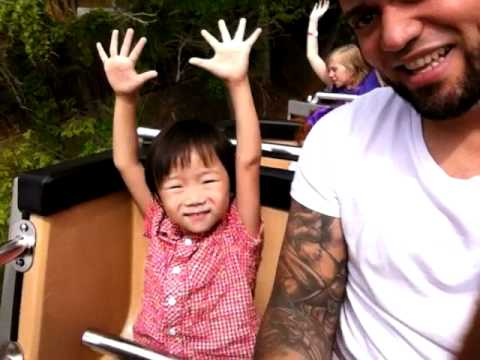 4 tags
Easter holidays in the UK
The great thing about school in the UK is the long holidays. Although the school year is a trimester and we don't finish until the end of July, the great thing is the 1 month holidays between each of the 3 semesters. I heard someone say that LSE = Let's See Europe! So in keeping with the spirit I took some much needed relaxation to Athens, Greece; Frankfurt, Germany; and Holland over...
3 tags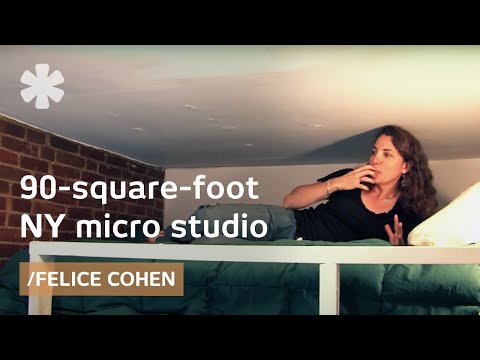 2 tags
Ai Weiwei's "Sunflower Seeds"
Incredible video of Ai Weiwei's "Sunflower Seeds" installation for the Tate Modern. I love how he raised the livelihoods of a small rural Chinese town, Jingdezhen, 1000 km from Beijing, in hand-creating the seeds out of porcelin. May he be safe right now and return home soon! http://www.tate.org.uk/modern/exhibitions/unileverseries2010/room3.shtm
"When you want something, the whole Universe conspires to help you."
– Paulo Coelho
Be Promiscuous!
My one take away from the Oxford University Social Enterprise Conference was to be promiscuous. I interpret this as being inquisitive, creative, and finding unconventional solutions to common problems. It's about dreaming big, testing ideas, making mistakes, and just going out there and doing it already! Starting with nothing but an idea, encountering challenges, and knowing there's a...
3 tags
Heart in Japan
It seems like mother nature has struck again with the March 11, 2011 earthquake and tsunami in Japan. More than 7,000 have been killed while 11,000 more remain missing. I read a story in the newspaper yesterday about a 9 year old boy who's been holding a sign with the names of his family members as he wanders from one survivor camp to another in the hopes to find his family. His sign reads...
3 tags
Escaping
It's a beautiful sunny Saturday in London and I had a 11am meeting at the LSE library. So to make the most of the day, I escaped to Hyde Park for a stroll around the park and Serpentine Lake over a quick on-the-go breakfast before heading to school! This was a sharp contrast from the basement of the library where I found myself next discussing Bottom of the Pyramid business models of dairy...